enVision UTM 2025 Action Plan 2023
enVision UTM 2025 Action Plan 2023 is prepared for the third-year execution of the university's strategy under the enVision UTM 2025. The main aim of Action Plan 2023 is to accelerate UTM's pace on its moonshot transformative journey towards achieving its 5-year strategic plan to embody the vision of a premier university providing world-class education and research in the region. The broad strategic ambitions of the moonshot transformative journey are to produce future-oriented high quality graduates; champion solutions to complex problems via emerging knowledge and niche research, by leveraging high technology and quadruple helix nexus; and gain the undisputed global eminence as the nation's leading technology-based research university.
To this end, the Action Plan 2023 has been extensively deliberated via series of engagements with internal and external stakeholders, in parallel with two enVision's key strategies: Corporate 'Niche' Strategic Plan (standard absolute) and Department Strategic Plans (standard relative). The collective decision is to enhance the execution of enVision UTM 2025 eight strategic priorities via 45 Key Results representing UTM's potential niche and signature identity at standard absolute; and 42 Key High Impact Results representing UTM's competitive advantage at standard relative; supported by the critical High Impact Results representing institutional foundational strengths as follows: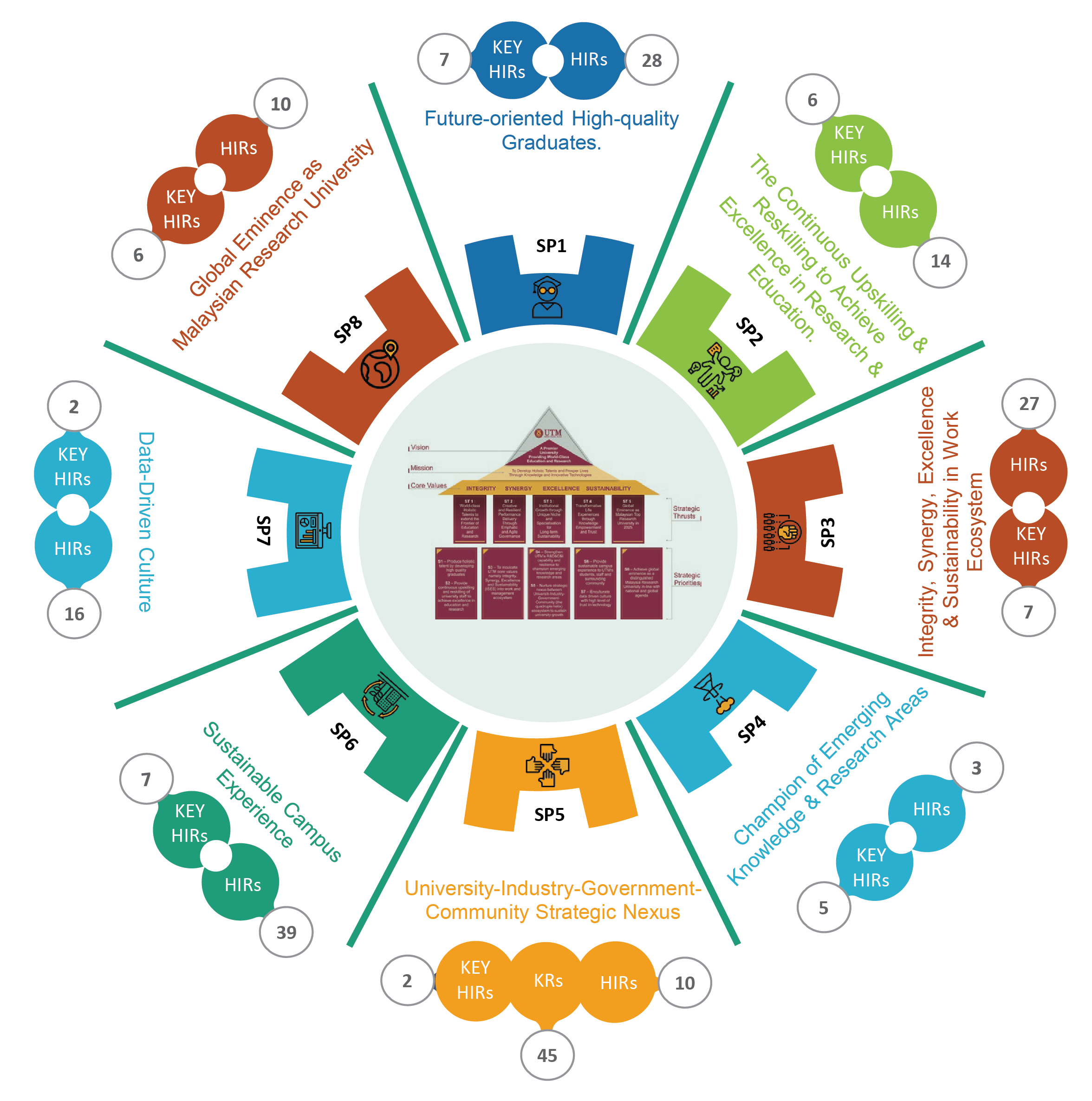 To request for access to the full report please fill in the request form by clicking the button below. We will get back to you as soon as possible. Thank you.