Welcome to
INSTITUT SULTAN ISKANDAR
KUALA LUMPUR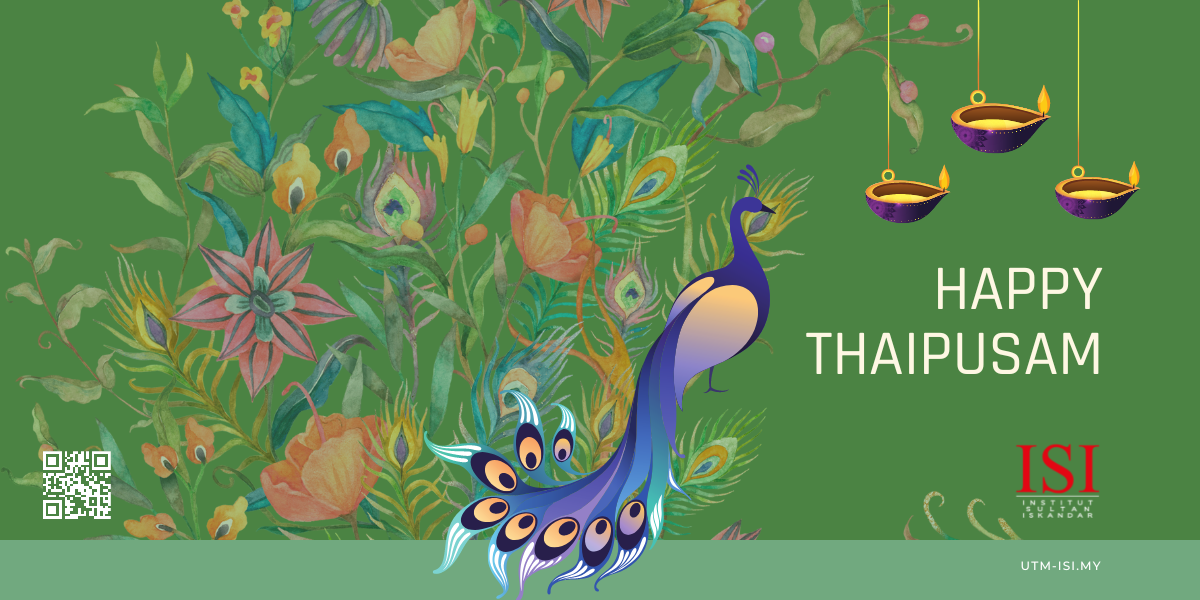 Happy Thaipusam
Happy Thaipusam to all Hindus!
May this special festival bring you joy, success, and prosperity in your life.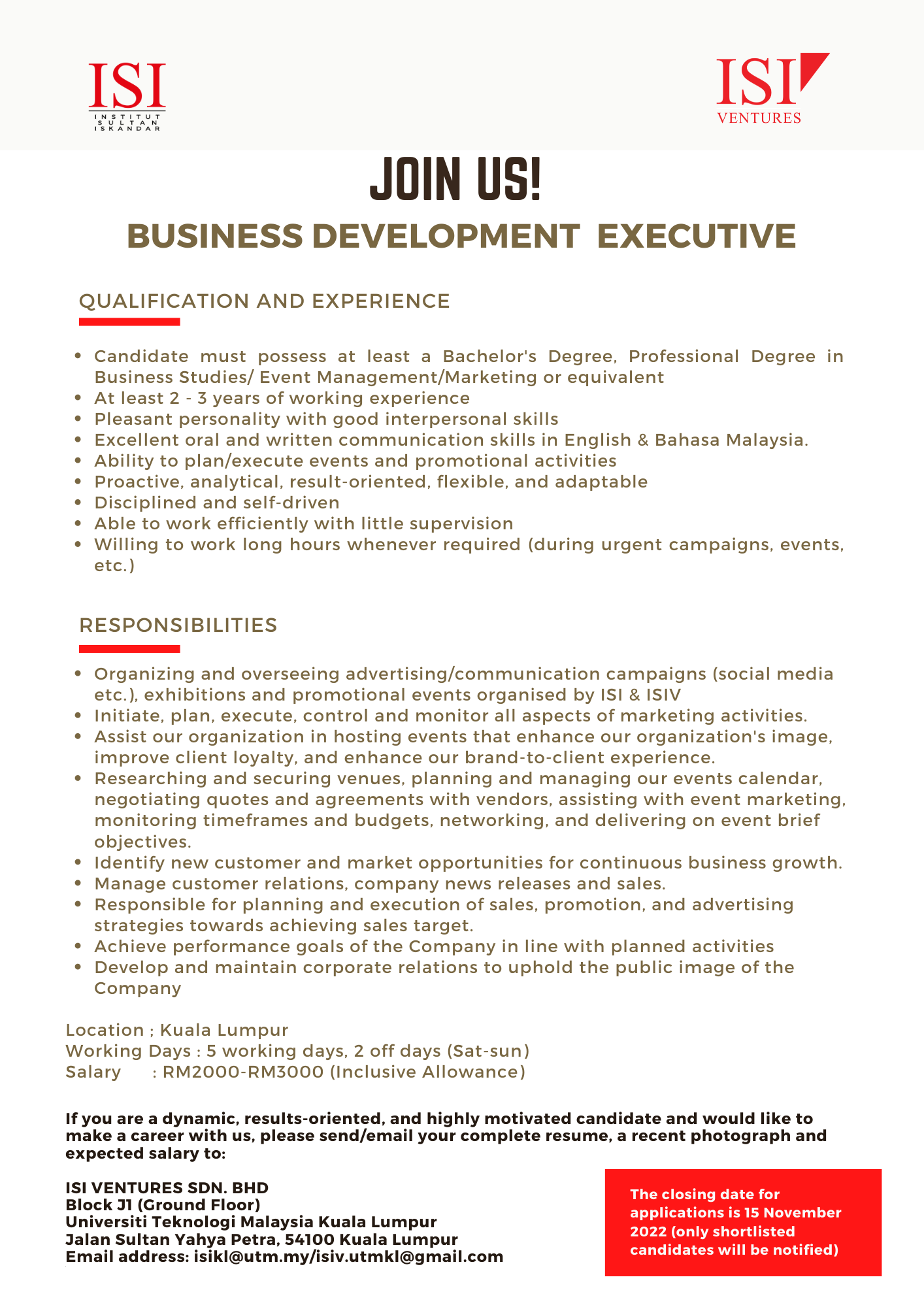 Apply Today!
If you are a dynamic, results-oriented, and highly motivated candidate and would like to make a career with us, please send/email your complete resume, a recent photograph and expected salary to:
Human Resource Department
ISI VENTURES SDN. BHD
Block J1 (Ground Floor)
Universiti Teknologi Malaysia Kuala Lumpur
Jalan Sultan Yahya Petra, 54100 Kuala Lumpur
Email address: isikl@utm.my/isiv.utmkl@gmail.com
In conjunction with 30 years of ISI's establishment, we are pleased to introduce ISI's first Annual and Sustainability Report 2021.
The report shares an overview of ISI's 3 decades of project and program experience, as well as sustainability reporting for the year 2021 in accordance with the GRI standards. This report has been prepared in accordance with the GRI Standards. The standards are published by GRI.
News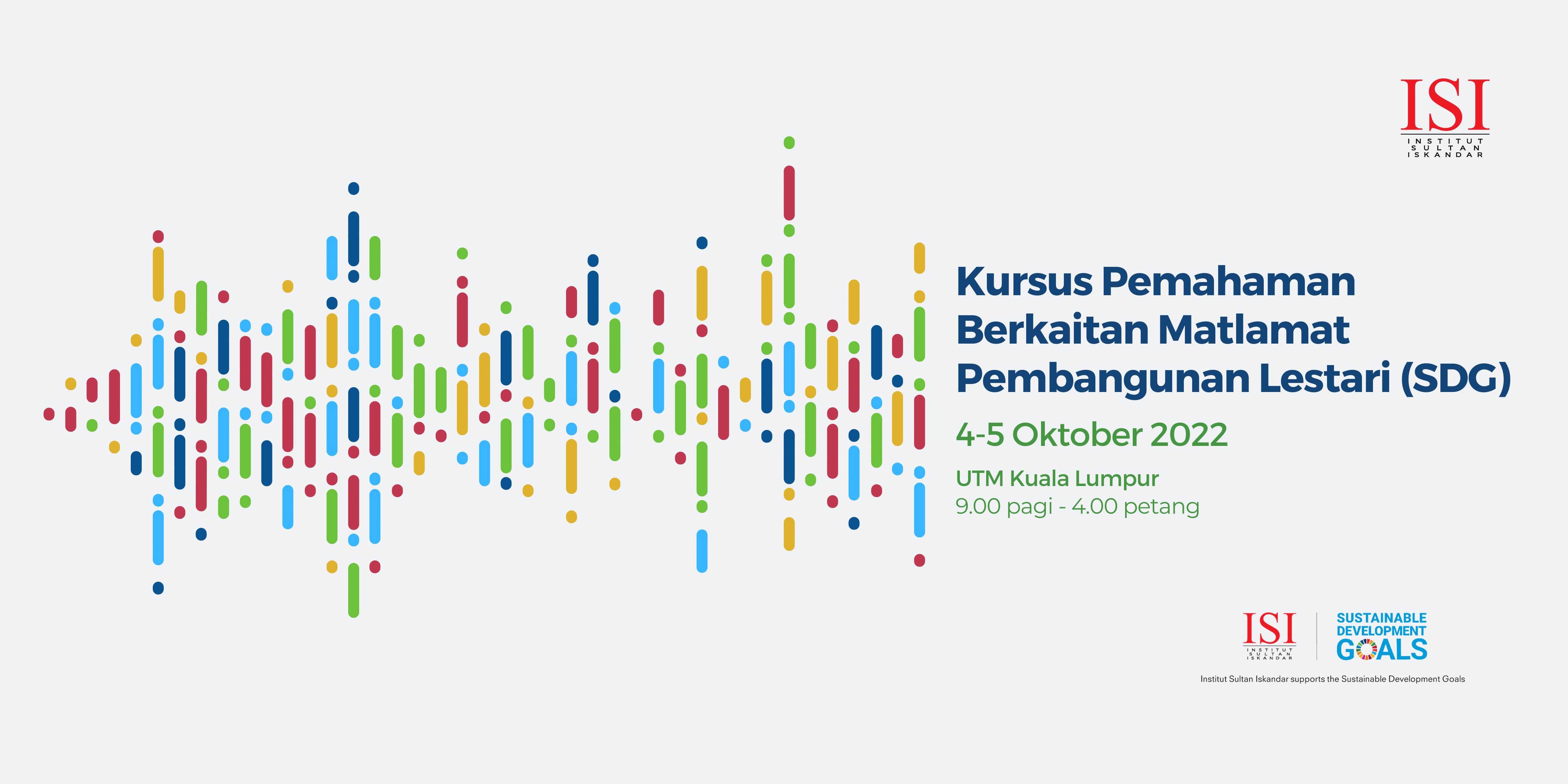 4-5 October 2022
Tuesday-Wednesday
Physical Class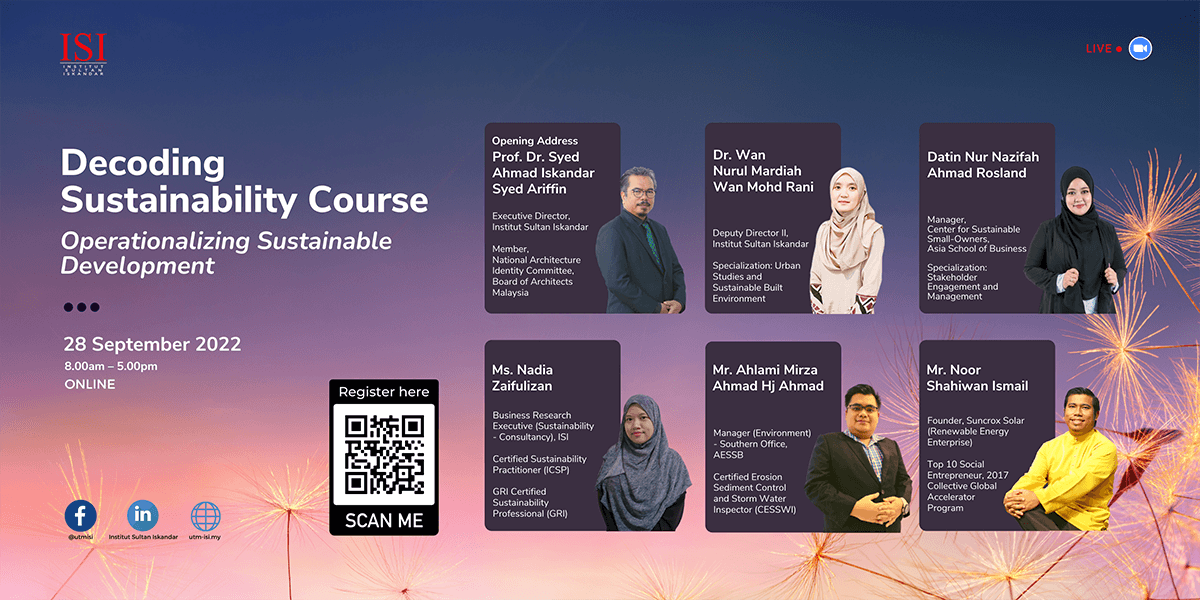 28 September 2022 – 8.00am – 5.00 pm
Is our business contributing positively to the world and its people? In what ways can our business or organization transform for the better? How do we initiate this change?