1st Vice Chancellor of UTM (1975-1989)
Tan Sri Dato' Ainuddin Abdul Wahid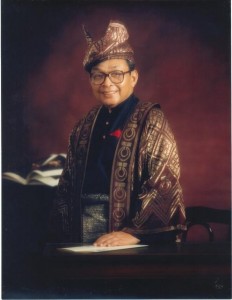 Education: 
B.Sc. Eng University of Bristol, UK (1956)
Special course in Road and Traffic Engineering Ohio State Univ, USA (1962)
Career: 
Assistant Engineer
Fellowship- International Road federation, Washington, USA
Engineer  for Federal Road Development Project, Klang (1692-1963)
Senior Work Engineer, Klang (1965-66)
Senior Work Engineer, JKR HQ K.Lumpur (1966-1969)
Principal,  Maktab Teknikal Kuala Lumpur (1969-1972)
Rector, National Technical College  (1972-1975)
Vice-chancellor, Universiti Teknologi Malaysia (1975-1989)
2nd Vice Chancellor of UTM (1990-1994)
Datuk Prof. Dr. Muhammad Ridzuan Haji Salleh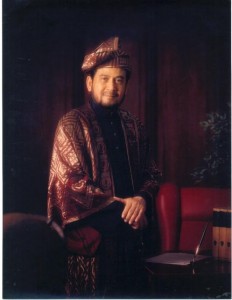 Education: 
B. Eng (Electric) University of Western Australia (1966)
M.Sc. (Electric Power) University of London (1972)
Ph.D (Electric) University of London (1974)
Career: 
Engineer, Electrical Commision of NWS, Australia (1967-1968)
Engineer, National Electricity Board, Malaysia (1968)
Lecturer, Technical College Kuala Lumpur (1968-1971)
Research Officer, Electrical Power Engineering, Univ of London (1974-1977)
Associate Professor/Dean of Fac of Electrical Engineering, UTM (1974-1977)
Partner, Ranhill Bersekutu Sdn. Bhd., (1977-1981)
Executive Chairman, Ranhill Bersekutu Sdn. Bhd., (1981-1990)
Vice-chancellor, Universiti Teknologi Malaysia (1990-1994)
3rd Vice Chancellor of UTM (1994-2001)
Tan Sri Datuk Dr. Ahmad Zaharudin Idrus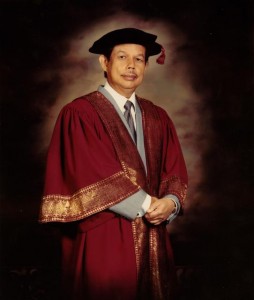 Education: 
B.Sc. Agriculture University Malaya (1969)
M.Sc University of Aberdeen(1971)
Ph.D. University of Aberdeen (1974)
Career: 
Agriculture Officer (1969)
Scientist/Biochemist (1970-1974)
Director, Food Research Division, MARDI (1975-1981)
Secretary, National Council for Scientific R&D (1981-1986)
Controller & Deputy Chairman,  SIRIM (1986-1989)
Director, Petroleum Research Institute, PETRONAS (1989-1994)
Vice-chancellor, Universiti Teknologi Malaysia (1994-2001)
4th Vice Chancellor of UTM (2001-2008)
Tan Sri Prof. Ir. Dr. Mohd. Zulkifli Tan Sri Mohd Ghazali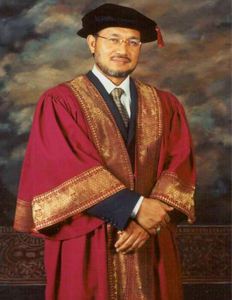 Education: 
B.Sc. Hons (Civil Engineering) Leeds University (1976)
M.Sc. (Structure Engineering) Strathclyde University (1981)
Ph.D. (Civil Engineering) Sussex University (1974)
Certificate in International Management, INSEAD France (1995)
Career: 
Civil Engineer, Special Services Section, Public Works Department, K.Lumpur
Engineer in Charge, PWD K.L. International Airport, Dept of Civil Aviation
Assistant Lecturer (1978) and Lecturer (1980), Faculty of Civil Engineering
Director of Works, UTM (1990)
Dean, Faculty of Civil Engineering, UTM (1992-1997)
Deputy Vice Chancellor (Student Affairs), UTM (1997-2001)
UTM Vice-chancellor (2001-2008)
5th Vice Chancellor of UTM (2008 – Jun 2013)
Prof. Dato' Seri Ir. Dr. Zaini Ujang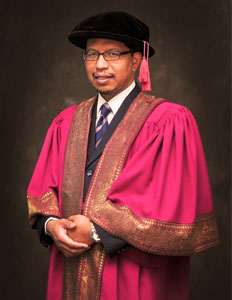 Education: 
Bachelor of Chemical Engineering (Hons) Universiti Teknologi Malaysia (1983-88)
M.Sc. (Environmental Engineering) Newcastle University (1990-91)
Ph.D. (Environmental Engineering) Newcastle University (1994-96)
Master of Management (Human Resource Management) Universiti Teknologi Malaysia (1997-8)
Advanced Management Program (AMP) Harvard Business School, Harvard University (2009)
Career:
Director of Institute of Environmental & Water Resource Management (IPASA) (2001-2006)
Chairman, UTM Environmental Technology Focus Group (2002-2006)
Chairman of IWA Conference on Environmental Biotechnology (December 2003)
Dean, Faculty of Chemical and Natural Resources (2006- 2007)
Head of ICT Committee of Malaysian Higher Education Institutions (since 2007)
Chairman of IWA Conference and Exhibition (Water & Waste water Management for Developing Country) (October 2001 and 2007)
Deputy of Vice Chancellor (Research & Innovation) (2007-2008)
UTM Vice-Chancellor (2008-2013)
6th Vice-Chancellor of UTM (Sept 2013 – Aug 2020)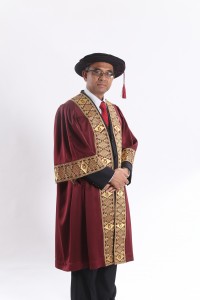 Prof. Datuk Ir. Dr. Wahid bin Omar
Education: 
Diploma in Civil Eng. UTM (1983),
B.Eng. (Hons) in Civil Eng.-University of Strathclyde, Scotland, United Kingdom (1986),
M.Sc in Bridge Engineering-University of Surrey, United Kingdom (1989),
Ph.D in Civil Engineering, University of Birmingham, United Kingdom (1998).
Fellow of the Institution of Engineers, Malaysia, (MIEM, 19629). Professional Engineer, registered with the Board of Engineers, Malaysia, (10420)
Member, The Concrete Society of Malaysia, PERKOM, (MCSM M0129)
Member, American Concrete Institute, KL Chapter (Membership No. 100)
Member, International Committee on Concrete Model Code for Asia (ICCMC)
Member Asian Concrete Federation (ACF).
Honorary Member of the ASEAN Federation of Engineering Organization (AFEO),
Certified ASEAN Chartered Professional Engineer (ACPE).
Career:
Director of Works, Office of Asset and Development, UTM (15 Oct 2008 – 30 Sept 2011),
Deputy Vice-Chancellor (Development) (1 Oct 2011 – 31 Ogos 2013)
UTM Vice-Chancellor (2013-2020)